One-of-a-kind experience at DRE – March 2017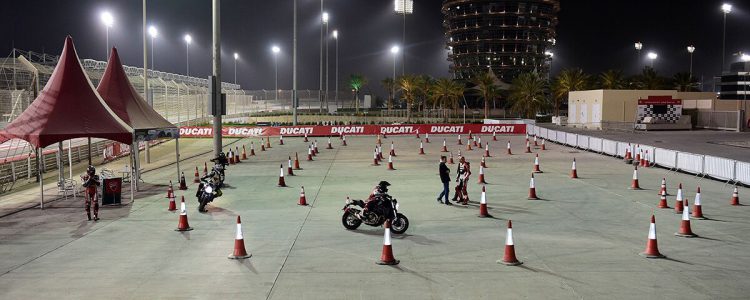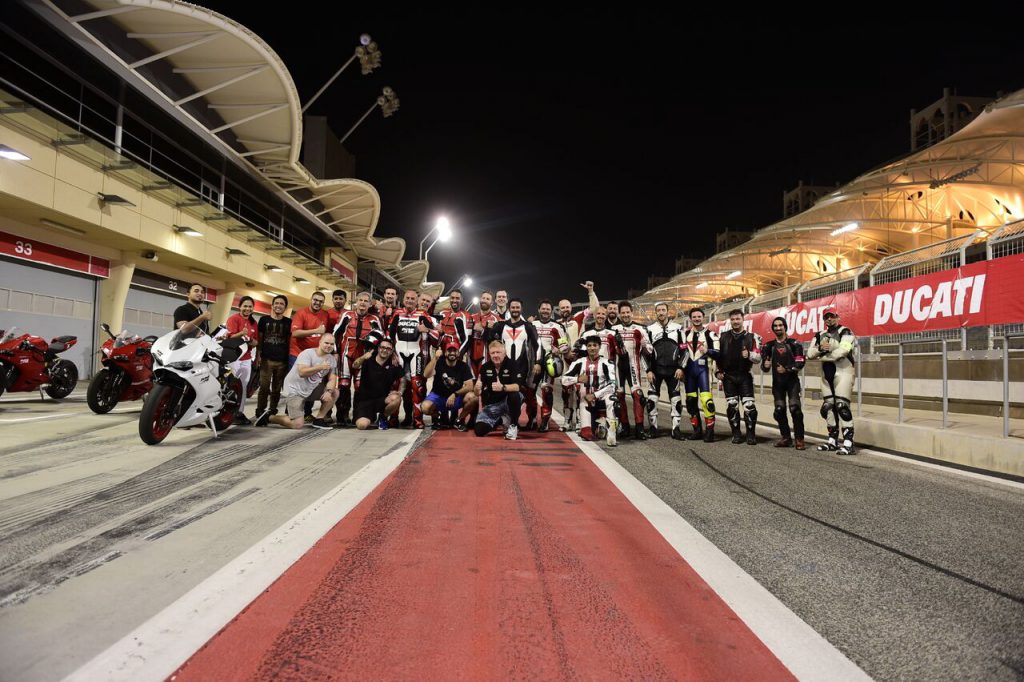 March 18, 2017 – DUCATI RIDING EXPERIENCE (DRE), based out of the DUCATI factory in Bologna, Italy, in collaboration with Wheels of Arabia offered a unique experience on the Bahrain International Circuit by providing motorcycle riding courses in an exclusive format available currently only in Bahrain and Italy.
The courses offered by DRE are carried out with the goal of allowing new and experienced riders learn or improve their motorcycle riding skills in order to ensure a safe experience on track and potentially on the road as well.  The courses are segmented into three parts: Intro, Track Evo (Intermediate) or Advanced, each of them catering to the different level of riders with different models of Ducati motorcycles.The DRE team, headed by Dario Marchetti, arrived in Bahrain with an experienced team of trainers to carry out the sessions.
"We are extremely proud to be in Bahrain for this experience," said Dario Marchetti.  "Ducati is a brand well known for it's racing pedigree and we can't think of a better place to run the Ducati Riding Experience.  I have been to Bahrain several times and the culture here is very motorsport oriented.  After several visits, we decided to run the full program here with the support of our importers, Wheels of Arabia, and we are very excited to come again in the future."
Abdulrahman Almoayed, Director at Wheels of Arabia said "This is a proud moment for us and Bahrain since this program has always been run with the highest of standards globally.  We are happy to have had a successful event and to have brought so many people to see the beauty of the country and the high standard of the circuit here.  I am very confident we will be running this program again with the same success."
The course is open to every level of rider and was held over the weekend, providing an unforgettable experience at the BIC.  Participants over the weekend flew in from various countries in addition to an impressive number of Bahraini attendees.
This puts Bahrain on a prestigious list of destinations where Ducati have held the program, providing a unique and accessible experience to people looking to experience the home of Motorsport in the Middle East.
The Dre will be held again throughout the next season in Bahrain starting from October 2017. In order to be part of this unique experience, participants can contact Dre@wheelsofarabia.com.
Related Posts